New Jersey SR22 Insurance
SR22 Insurance in New Jersey
The state of New Jersey does not require drivers to obtain SR22 insurance after an incident such as a DUI or DWI. As with all states, however, the New Jersey DMV does share information about license concerns, revocations, and suspensions across state lines. If you've been required to submit an SR22 certificate in another state, even if you're a New Jersey resident, you must comply with that state's regulations. We will help you file for New Jersey SR22 insurance and get your driving privileges reinstated. Just fill out the form located above.
The SR22 car insurance form is actually an assurance to the various New Jersey state officials that indicates that a motorist is carrying and will carry sufficient liability auto coverage. Though it is required in most states, the State of New Jersey does not require an SR22 car insurance form to be filed. Instead, New Jersey has its own policies in place to make sure that all drivers are carrying adequate auto insurance coverage in the event of an accident.
Do I need to file an SR-22 in New Jersey?
The New Jersey Motor Vehicle Commission (MVC) will let you know if you need to pay a surcharge. Common situations when you'll need to pay the fee include:
You have six or more points on your license.
You're caught driving without a license or car insurance.
You're convicted of driving under the influence of alcohol or drugs.
You refuse a breathalyzer after you're pulled over.
The property damage will provide coverage for the driver and
whomever is driving the vehicle in the case of an accident.
If you or a family member are driving and involved in a accident the insurance company will pay for damages occurred from the accident up to $25,000. If there is damages above and beyond that you will be responsible for the remaining money owed.
Regardless of your driving history, we're here to help. Ready to get started? Sit back, relax,
and discover an easier way to get the coverage you need.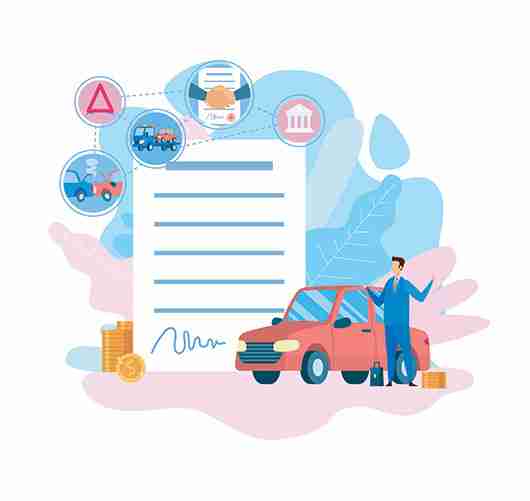 How do I prove financial responsibility in New Jersey?
Although you don't need an SR-22 in New Jersey to prove financial responsibility, you are required to pay for minimum car insurance coverage before you can legally drive in the state.
Look for an insurance company licensed in Jersey to purchase a policy that includes your state's minimum coverage:
15,000 bodily injury liability per person.
$30,000 bodily injury liability total per accident.
$5,000 property damage liability total per accident.
$15,000 medical payments coverage.
You must keep proof of insurance and car registration in your car every time you get behind the wheel in New Jersey.
New Jersey SR22 Insurance Page Updated 7/20/2020 We operate in all 50 states. No matter where you live, we can help you find great SR22 insurance.